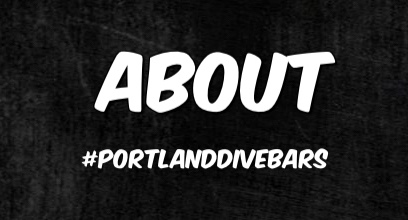 About 
Portland Dive Bars is a passion project that celebrates and highlights the great dive bars we have here in Portland, Oregon.
The contributors are local writer "kcisme" AKA Diana Prince, and Portland Author Steven Shomler.
Eventually this project will be a book, until then, look for Steven and kcisme to publish articles here on this website about the Portland dive bars they visit!