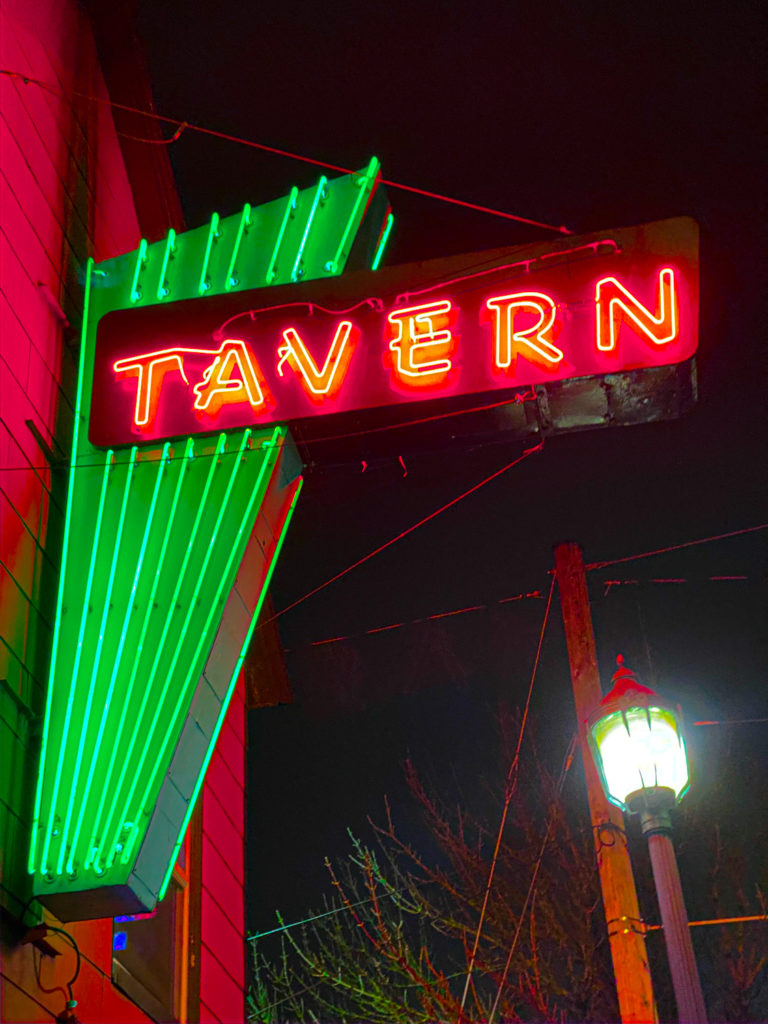 It's a garden variety, pleasant enough neighborhood dive bar. I wouldn't drive across town for it again, but would probably hang out there once in a while if I lived nearby.

It has a calm vibe and the regulars seemed happy enough. The copper topped bar is neat. The upstairs level has bar games and such. The patio out back is solid, but not very well protected from the elements. Probably lovely in the warmer months.
4 taps, full bar, cash only. You can get pizza delivered from the food cart/bus next door, but we found that endeavor to be a little bit sketchy.
Address:  2216 NE M L King Blvd, Portland
Quadrant: Northeast
Happy Hours: 4-7pm daily 
Full kitchen: No 
Jalapeno Poppers: No
Breakfast: No
Outdoor Seating: yes
Distinguishing features: Hungry Man Dinners available to nuke on premises!