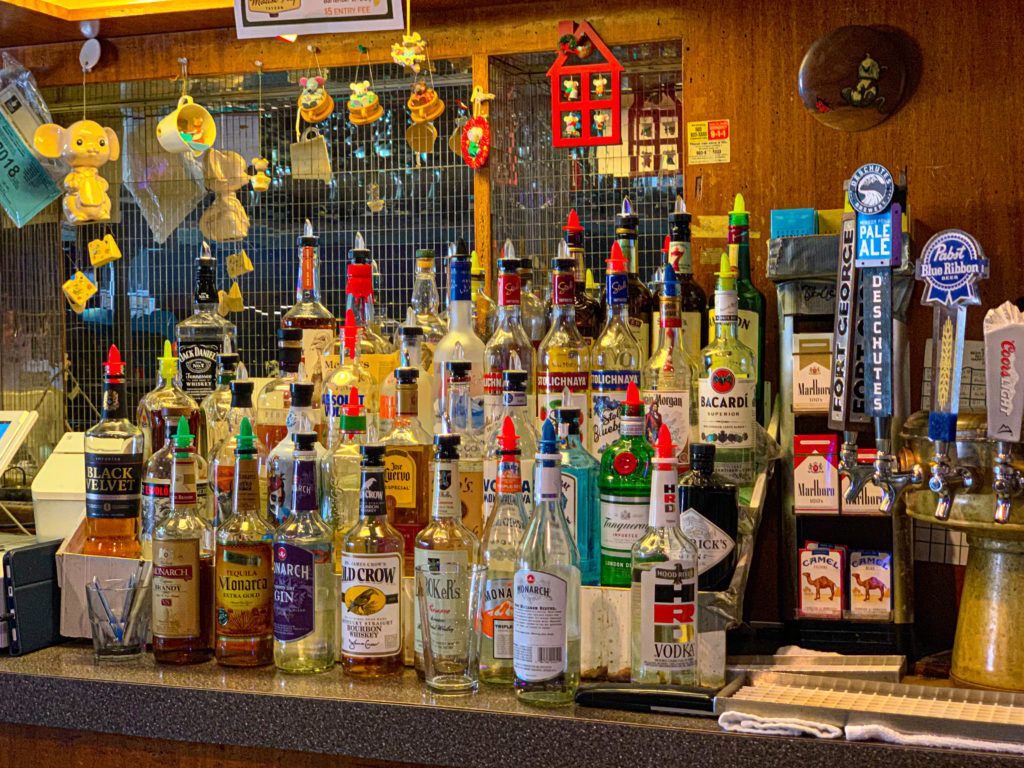 The Mouse Trap Tavern
It's a cute neighborhood-y place. A little light inside and service bit too friendly to be a traditional dive bar. Has a good long bar, comfy barstools with backs for when you are ready to belly up for an extended period. 6 taps, 2 of them craft, full bar.
Extensive fried foods menu. We partook of a fried feast that included mini corn dogs, jalapeno poppers and well-crafted tots with a variety of dipping sauces including sweet chili sauce. All delicious, thank god for Lipitor.
They serve breakfast which is always a plus, but, a very minimal menu. 3 Pool tables. Video poker (duh). Back patio, no heaters. Weird but clean bathroom.
In short, I'd stop in if I was in the area, but not make a special trip.
 Address:  2305 N Lombard St, Portland
Quadrant: North Portland
Happy Hours: 11-4 daily
Full kitchen: Yes
Jalapeno Poppers: Yes
Breakfast: Yes, but limited
Outdoor Seating: Yes
Distinguishing features: Solid neighborhood joint. Extensive fried foods menu, if that's your thing